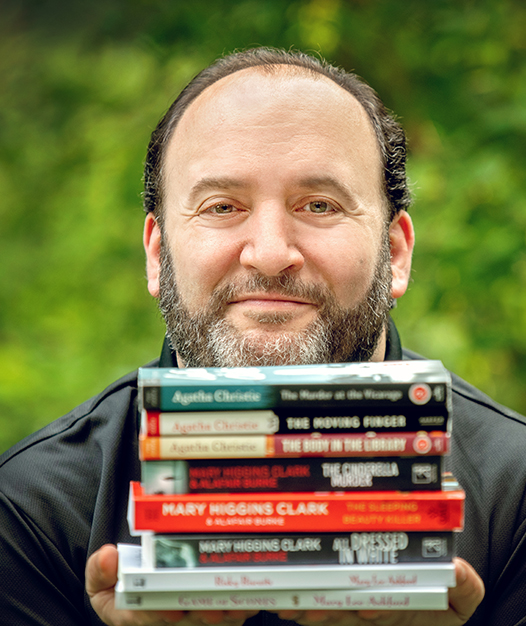 Everyone's journey is unique. Here's mine: I was raised by a single mom that made me who I am today. As a child I grew up dreaming of being a teacher and a mystery writer. For me college was life changing because that's where this Italian-American boy met my best friend and wife, a Nigerian-American OB/GYN. Who could ask for anything better, right? Well, my life got even more amazing as we welcomed our two sons into the world.
Academically I was the first person in my college's history to get a joint B.A. and M.A. in English in just five years. In addition, I was the Editor of the school's Honors Degree Program Newsletter for three years and I won the Honors Degree Program Short Story Contest in my Freshman Year. A good way to describe me is that I am a lifelong learner and proud of it.
Professionally, I had certification to teach both English and Social Studies to grades 6 through 12. I was an English Teacher for three years before I switched careers to become a journalist. Eleven years ago I struck out on my own and started an online publishing company called PROGRESS in Lending Association. We started with 1,500 readers and now we have over 90,000.
In terms of my hobbies, of course, I love reading and watching a good mystery. Also, I am a HUGE fan of musical theater and comic books. As a boy my grandmother would take me to a Broadway Show of my choosing each year for my birthday. There's nothing like live theater to transport you to new ways of thinking. I also love DC Comics and I am not afraid to say that Lynda Carter's Wonder Woman and Adam West's Batman are THE BEST.
These days I am embarking on a new journey as a mystery novelist. What type of a writer am I? My novels are fun, suspenseful and reflect current events because I believe that we should all engage with our world in an enjoyable and entertaining way. Each new book will introduce you to quirky characters that I hope you'll embrace and relate to as much as I do. Let's face it, everybody is quirky in my opinion. I hope you'll join me on this journey!