Tony Garritano: Cozy Mystery Writer
The small town of Harmony's number one Internet sensation is crime reporter turned blogger, Sheila Sammartino. Inquisitive, self-conscious and often clumsy in an oddly endearing way, everything is going great for Sheila until she stumbles into a murder mystery, and not as a reporter!
She witnesses a newcomer to the neighborhood, Arthur Jones, murdered in the alley next to Harry's Bagel Shop. The police are quick to call it a mugging gone wrong, but Sheila saw what she saw. With the help of her outspoken former college roommate and her classically handsome new next-door neighbor, this trio take it upon themselves to get all the answers the police refuse to look for. Who was Arthur Jones after all? And who would want to kill him?
This Award-Winning New Cozy Mystery Series is one that you won't want to miss! It includes many unexpected twists and lots of intrigue mixed with comedy and romance!
With both humor and flair, Garritano weaves a tale that is both thrilling and unexpected. Each of the characters have a truly distinctive personality with their own quirks and unique characteristics. Sheila is a strong female protagonist with a perspective that is both down-to-earth and relatable. Touching on themes of racism and corruption, this mystery keeps the reader guessing as to who the murderer is, as Sheila doggedly follows each lead. This original story will be an enjoyable read for anyone looking to get lost in a mystery. Readers won't be able to stop until they've solved it themselves!
What's amazing is just how funny and comedic this book is.  The characters are all distinct and play off of one another, making this a surprisingly diverse cast of characters even compared to the fantasy novels we've read. Reggie, a former theater actor and love-interest of Sheila, turns out to be one of the most interesting characters we've read about in a while. The mystery, intrigue, and slapstick humor in this book really carries it. We couldn't wait to solve this mystery!
Author Tony Garritano made what could have been a gruesome and triggering story into a light-hearted, brief and jovial one. Never have I been so chipper while reading about a murder. His simple way of describing the day to day activities, scenes, characters, and experiences lures you into a story that seems simple up front, but as the mystery continues to grow the easy storytelling ensures readers are never more than a step behind. I Saw What I Saw is a thrilling murder mystery that thrives on the back of its captivating protagonist and the fascinating riddle at the center of the story. Fans of young adult crime fiction stories will find this story interesting to follow as every step and every turn connects to the next unfolding event.
Not everything is in harmony in the charming town of Harmony. Former crime reporter Sheila Sammaritino loves asking questions and getting the details of every story. When she witnesses a murder, she becomes part of an uncomfortable story about finding justice and restoring harmony to Harmony. A fast-paced mystery with humor and heart, a great first novel by Tony Garritano.
A playfully cynical, breezy treatment of murder, intrigue and collaboration by friends to overcome police indifference. A "page turner" written in a consistent and comfortably enjoyable style.
Sheila's can-do attitude and amateur sleuth antics made for an entertaining read…. I recommend this book to readers who enjoy over-the-top humor and whodunits with a solid plot…. With a proposed sequel to follow, now is a great time to jump into the Harmony Neighborhood Cozy Mystery series.
Everyone's journey is unique. Here's mine: I was raised by a single mom that made me who I am today. As a child I grew up dreaming of being a teacher and a mystery writer. For me college was life changing because that's where this Italian-American boy met my best friend and wife, a Nigerian-American OB/GYN. Who could ask for anything better, right? Well, my life got even more amazing as we welcomed our two sons into the world.
In terms of my hobbies, of course, I love reading and watching a good mystery. Also, I am a HUGE fan of musical theater and comic books. As a boy my grandmother would take me to a Broadway Show of my choosing each year for my birthday. There's nothing like live theater to transport you to new ways of thinking. I also love DC Comics and I am not afraid to say that Lynda Carter's Wonder Woman and Adam West's Batman are THE BEST.
These days I am embarking on a new journey as a mystery novelist. What type of a writer am I? My novels are fun, suspenseful and reflect current events because I believe that we should all engage with our world in an enjoyable and entertaining way. Each new book will introduce you to quirky characters that I hope you'll embrace and relate to as much as I do. Let's face it, everybody is quirky in my opinion. I hope you'll join me on this journey!
Every writer needs a safe space to express how they feel and what they are thinking at any given moment in time. For me, this is that space. I am going to "type away" and "talk" about things that I feel passionate about. 
What am I passionate about you might ask? My latest book, my writing process, current events, family milestones, my hobbies and pretty much anything else that pops into my head. These are my honest and unfiltered thoughts.
So, enjoy my latest blog posts …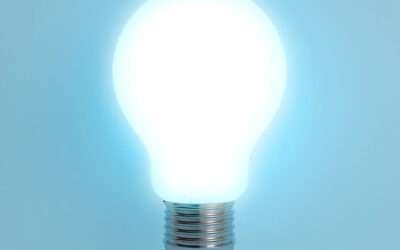 As I've started down the road of writing my first book, I first tried to ask myself what makes what I want to say different. What do I have to offer readers?
read more
Personally I love watching movies. If you love watching movies too this isn't exactly a movie, but it is the next best thing in my humble opinion. 
What do I mean? I decided to launch a series of "movies" or "vlogs" chronicling my life as a creative writer.  The vlog series is called "This Mystery Writer's Journey." It goes into the good, the bad and the ugly of being a writer in my opinion.
But that's enough explaining.  "Movies" or "vlogs" are meant to be watched.  So, I hope you enjoy this series here …
5 Reasons Why I Chose To Self Publish
3 Reasons Why Querying Stinks
What Makes A Good Main Character?
This error message is only visible to WordPress admins
Important: No API Key Entered.
Many features are not available without adding an API Key. Please go to the YouTube Feed settings page to add an API key after following these instructions.
This is a fun page for people that like to listen to podcasts, read news stories and download pictures. Data outlets say there will be "over 100 million listeners" to podcasts by 2024. But people still like consuming news and sharing photos, as well. Specifically, Insider Intelligence says, "U.S. adults spent 13 hours and 11 minutes … per day" consuming media. In addition, Semrush reports that "Instagram is one of the world's top 10 most-visited websites globally." So, here are some podcasts, news stories and photos that I hope you enjoy!
I am always available to chat!
I would love to hear from you.
Reach Me Via Phone At:
203-529-3131
Or Via Email At:
tonygarritanomysteries@gmail.com